About Us
Biography of Shifu Jianye Jiang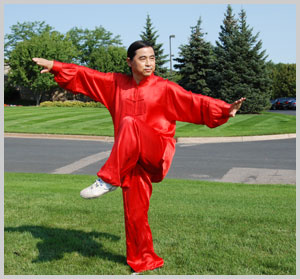 Shifu Jianye Jiang was born in 1950 and has studied Wushu since he was 5 years old, learning from well-known masters such as Yu Mingwei, Yu Hai, and many others. He received a BA and master's degree from Qufu University and Shanghai Physical Education Institute. A national and international judge in China and the U.S., he is also a master calligrapher and winner of national and international awards. Sales of his calligraphy have garnered more than $10,000; all of which was donated to the Shandong Disabled Association. He has also acted in movies produced in China, Australia, and Japan.
Biography of Shifu Yuzhi Lu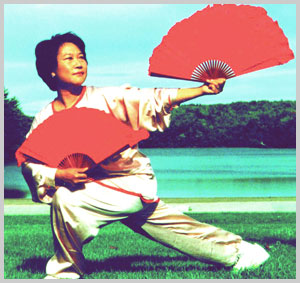 Shifu Yuzhi Lu was born in 1951 and has studied Wushu since she was 12 years old. She received her bachelor degree from the physical education department of Qufu University and was an instructor there for over 16 years. After which, she continues her martial arts studies in Beijing, Shanghai, and Shangdong provinces.
History of Jiang Studio
Jiang Studio was founded in the early 1990s by Master Jiang Jianye, the Capital District T'ai Chi, and Kung Fu Association. Jiang Studio offers its members a chance to learn a wide variety of styles of martial arts. Master Jiang and his wife, Master Yuzhi Lu are proficient in the five major families: Chen, Yang, Wu, Wu (Hao) and Sun, as well as Zhao Bao. They teach chu'an (empty hand), broadsword (dao), and straight sword (jen), along with Qi Gong, staff, fan, and Kung Fu.